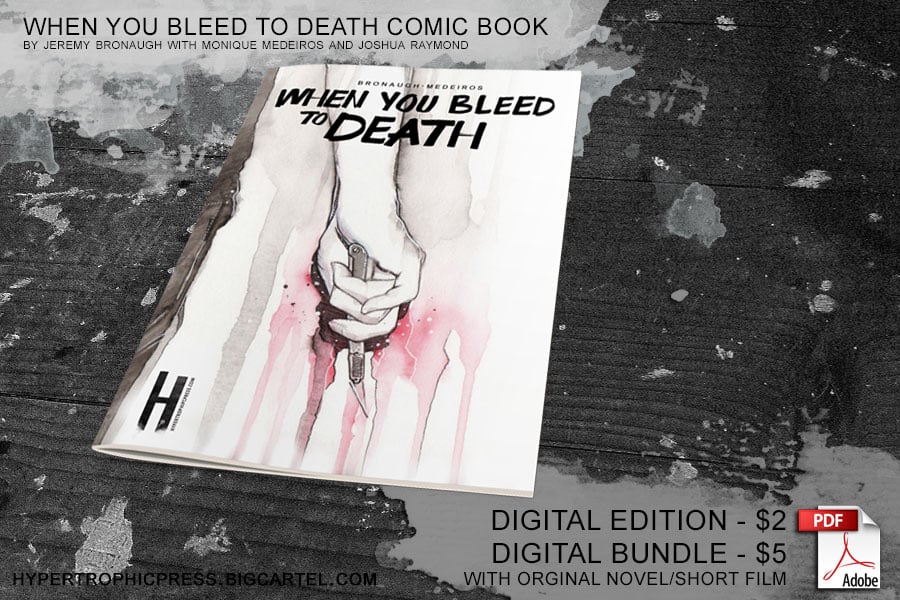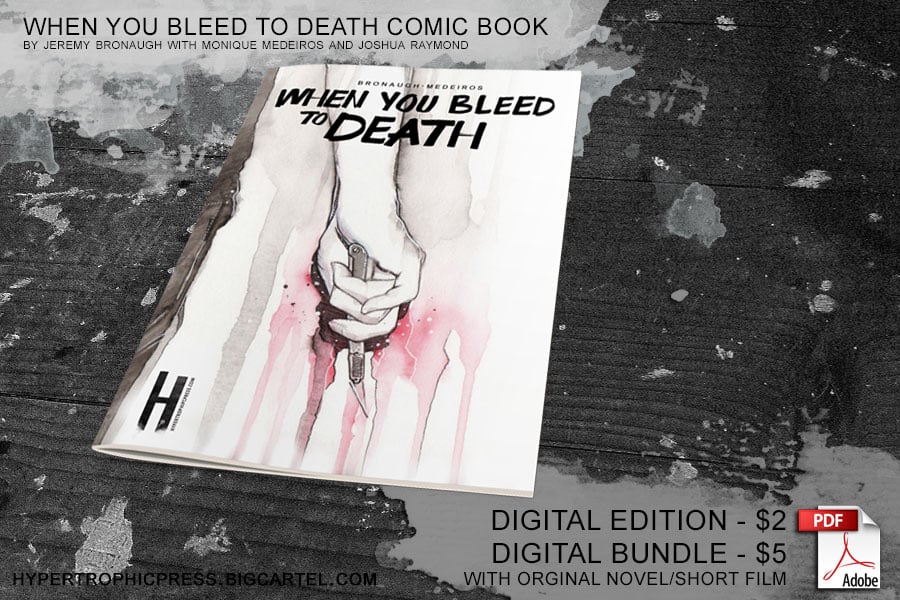 When You Bleed to Death - Digital Edition / Bundle
by Jeremy Bronaugh
$2.00 / Sold Out
"Every day, I wake up. She's still dead. She's been dead a week, but I'm going to see her today."
This single issue comic picks up with Brody reeling from his girlfriend's suicide. In his despair, he's about to make a terrible decision.
This is a 20-page comic adaptation from the novel by Jeremy Bronaugh published by Hypertrophic Press.
UPGRADE your order by adding adding the digital bundle for $3 more. With the comic, it includes a PDF of the original novel, an audio recording of first chapter, and a short film based on the novel.
Novel available on Amazon.com.
PRAISE FOR THE NOVEL:
"I am in awe of this book. It's beautiful in its own vivid and gruesome way."
"...as heart wrenchingly real as anything I've ever read."
"This work pulls no punches and makes no excuses. The author pulls you into his world by the collar and refuses to let go. This work is extremely well-written, well-imagined, and well-timed."
"This powerful account of what had to be an excruciating, decade-long struggle stayed on my mind for days."