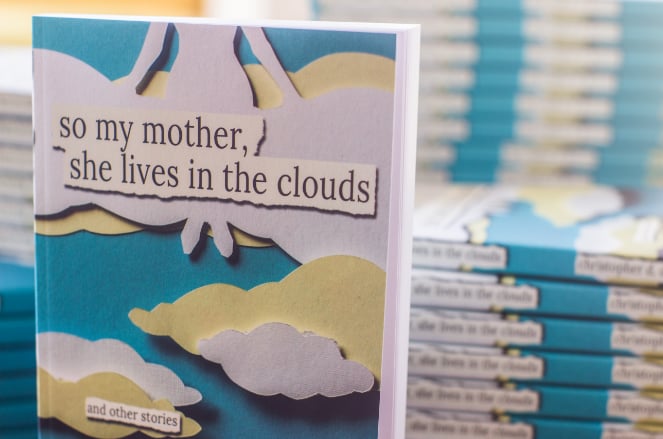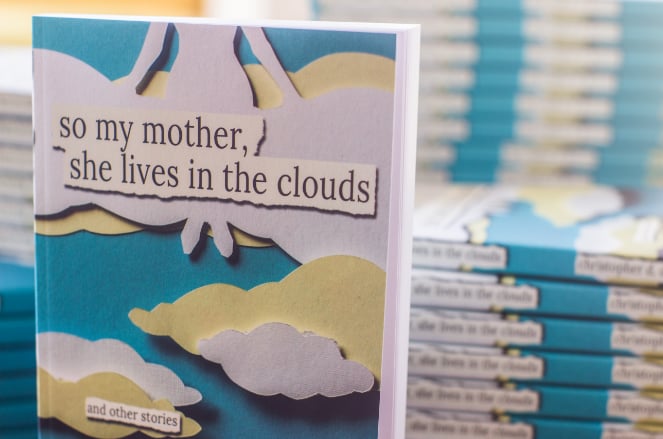 So My Mother, She Lives in the Clouds - Print & Digital Bundle
by Chris DiCicco
$15.00 / Sold Out
With over 50 stories published in the last two years and nominations for the Pushcart Prize and Best of the Net, "short story master" DiCicco weaves his tales into an auspicious debut collection. Through his minimalist style, DiCicco explores the ties that define us - the relationships between fathers and sons, husbands and wives, and men and their own fear. He navigates the human condition with a fresh voice, pulling you through each story with a sense of urgency and excitement, and expertly balancing the reader's sense of delight and despair.
Featuring 11 never-before-seen stories, So My Mother, She Lives in the Clouds propels DiCicco into the spotlight as the next major voice in indie fiction.
BUNDLE:
Includes print copy of the short story collection, 1 Hypertrophic Mixtape featuring readings by Christopher D. DiCicco and other Hypertrophic Literary contributors (while supplies last), and 2 bonus stories written by DiCicco (to be emailed separately).
Please allow a reasonable amount of time for this product to ship.